Jämn match i West – 13% rabatt på shorts från under Armour
Mötet mellan två av de bästa lagen i NBA idag blev precis så jämnt som vi hoppades. Warriors vann till slut med 129-127 mot Clippers. Den största ledningen var 11 poäng till Clippers (och 9 till Warriors). Warriors ledde större delen av första quartern, Clippers andra och halva tredje, när Warriors tog tillbaks kontrollen. Bara för att tappa den igen i mitten av fjärde. Med 14 sekunder kvar av matchen var det 127-127 med Curry (vem annars?) dribblande nära halvplanslinjen. Fick en screen från Green och den switch han ville ha, men tvingades ännu längre bort från korgen medan klockan gick. Hellre än att nöja sig med en lång trea så drev han förbi Harrell mot korgen och lyckades rulla i den med 0.5 sekunder kvar av matchen. Det blir inte så mycket jämnare än så! Curry slutade på 42 poäng och Durant adderade 35 medan Tobias Harris ledde Clippers med 32.
Så den här veckan ger 13 lead changes en rabatt på 13% på shorts från Under Armour.  En bra deal baserad på en bra match mellan två superbra lag.
Erbjudandet gäller till 31 December
Vecka 1 – Giannins in the paint?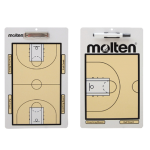 Högst upp på Kia Race to the MVP ladder ligger för närvarande Giannis Antetokounmpo och om du har sett honom spela nyligen så förstår du varför. Han gör i princip allting rätt och är dessutom väldigt underhållande att titta på. Han leder också kategorin Points in the Paint vilken i normala fall är reserverat för stora centrar som Anthony Davis eller Andre Drummond – båda som "the Greek Freek" dominerade nyligen. Så låt oss se om han kan fortsätta på den inslagna vägen mot Jarrett Allen i Nets på lördag den 29 december. Antal points in the paint blir nästa veckas rabatt på en Coaches Board från Molten.